Filtration
Knitted mesh filters made of wire or other composite materials find utilization in all contemporary industrial processes. Such applications include oil mist filters, air filters and grease trap filters as well as airbag and exhaust system filters. Oil/water mixtures can, for example, be separated effectively and environmentally sound in such manner.
Further areas of application:
Demisters to condense water vapor.
We are pleased to exhibit various examples of our diverse products below: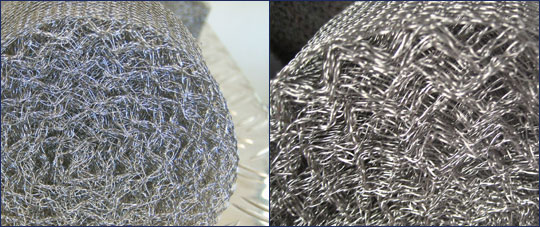 We are pleased to exhibit various examples of our diverse products below: