Insulation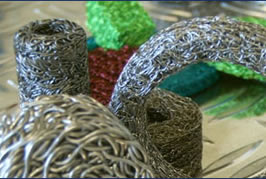 Whether insulating against high termperature zones or shielding against electromagnetic disturbances, the potential applications for knitted wire meshes are extremely diverse. EMI/RFI shields are, for example, utilized in the automotive industry to protect sensitive components from disruptive interferences.
Sealing cord in high temperature zones
The advantage of this product is to be found in the dynamics during thermal load. Combinations of knitted wire mesh and fiberglass materials have proven reliable for years. Our sealing cords can be supplied in the following versions:
External diameter of 1 mm to 50 mm - thermal resistance to 1100° C

Wire mesh versions in all metal cord or tube cord

External sheath with fiberglass knit

Can be supplied in rolls or tailormade to customer requirements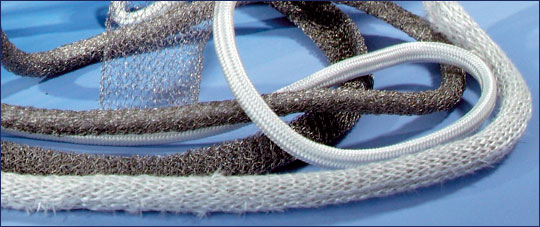 EMI/RFI shields made of knitted wire mesh or knitted wire mesh combinations provide sensitive components protection against disturbing electromagnetic interference (EMI) or radio frequency interference (RFI). Utilized materials include copper, copper-beryllium, steel, precious metals, Monel® and aluminum. The advantages to using knitted meshes are:


Flexibility during assembly and during service life

Very good conductivity

high durability

corrosion resistant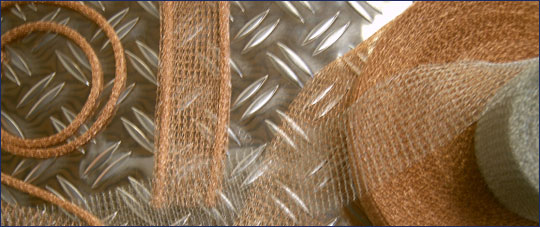 DHD knitted wire meshes are utilized in machine construction not only for the reduction of disruptive acoustic vibrations but also to dampen schock and to position heat shields. Moreover, knitted wire meshes are resistant to acids, leaching and oils and have thermal resistance up to 1200°.